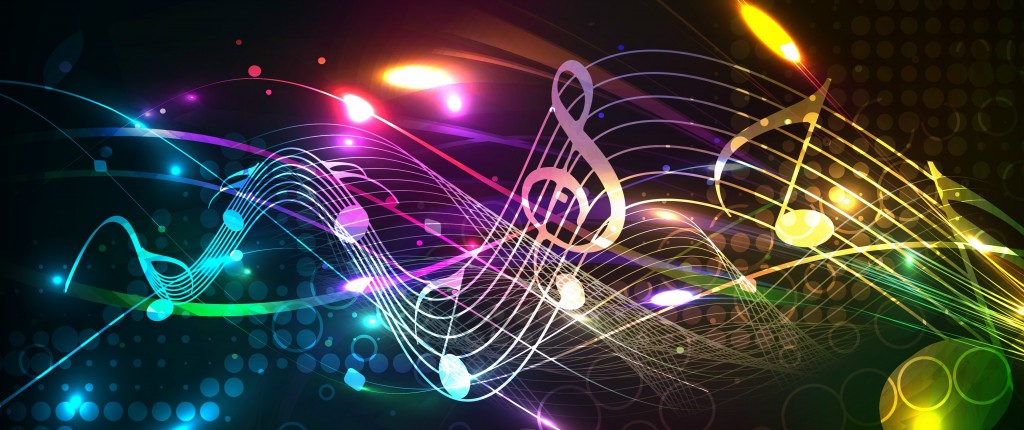 Check out the most exciting tracks from new releases on our monthly Spotify playlist!
3rd Force is back with Global Force, their first new album in almost a decade. Founders William Aura and Craig Dobbins have been working behind the scenes on musical projects as well as social and cultural activism and regrouped to record the music they are feeling right now without having to work within boundaries set by a record company or radio format. The result is a set of global grooves that expand on their previous work. Over time they began to use more horn arrangements and this album is full of sax, trumpet, and horn section arrangements spicing up their core percussion driven, textural sound.
Chuck Loeb, Everette Harp, and Jeff Lorber have done a follow up to their chart topping debut. More Serious Business is full of memorable tracks that live up to the band's name. Lots of funk and soul with jazzy influences and, as expected, ultra musicianship. The arrangements have the flavor of the classic old school horn driven soul hits with lots of instrumental stretching out. These guys have been touring together as well as working on their own solo and group projects  and they each bring their own flavor to this collection. It is available now at Amazon.com and iTunes.
Christ Standring will be releasing his tenth album, appropriately entitled Ten on March 8. His intention as he set out to put the ablum together was to give his fans that identifiable style that  they expect but also explore more jazzy and improvisational territory. He says in the liner notes that he wanted to "get my jazz rocks off but still be accessible to people who weren't musicians" and that "that is a tall order but I think I got there. You let me know how I did." I received an advanced copy and my vote is he sure did, playing music his old and new fans can relate to with even more soul and jazz chops. You can preview the  groove on the video for "Ready Steady Flow" here and order your autographed copy on his website.  The webpage also has previews of all the tracks and a video of Standring explaining how changes in the business model have affected artists and their approaches to promoting their work. You can help him get the word out too, so be sure to watch the video on the order web page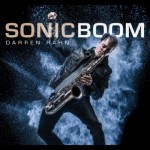 Artist/producer Darren Rahn is releasing his latest, Sonic Boom, on March 1. His goal was to present the music the way you would hear it in a live set using world class musicians playing real instruments and as the title implies, bringing a lot of energy. In the piece he wrote on his website he calls it his most personal album yet, and his most diverse. Considering the amount of energy and excitement he managed to deliver on his previous albums  and the 25+ hits he has created with artists like Dave Koz, Najee, Jonathan Butler, and  Wayman Tisdale this is definitely one to anticipate. Sonic Boom is available for pre-order on Amazon.com and iTunes. Heres a radio promo that previews some of the songs,  and you can visit his website at www.darrenrahn.com
Keiko Matsui has released Live In Tokyo, a CD/DVD set that gives you the chance to experience Matsui's music both sonically and visually. Hearing her is always a delight, seeing her and her band adds another level. This set showcases music from her most recent studio release, Soul Quest, as well as some favorites from previous albums. Kirk Whalum and Chuck Loeb have featured solos, along with Drummer Dave Karasony, Bassist Rico Belled, JP Mourao on Guitar and Tom Braxton on Sax. Matsui is so expressive and such a magical presence that even fans who have seen her will love being so close to her and the band. The packaging is lovely, with a booklet of notes and stills included. Live in Tokyo is available on Amazon.com, iTunes, and most music retail outlets.

Andy Snitzer's American Beauty dropped on Oct 23rd. It's been 2 ½ years or so since The Rhythm was released and this one has had a big impact out of the gate with the "single" making a high debut on the smooth and contemporary jazz charts and even the most conservative smooth radio stations jumping on board. In other words, it's more irresistible music from a heritage artist. Snitzer will be doing some solo dates to support the new release as well as doing a 5 night set in NYC with Jeff Lorber Fusion this January and heading back out on the road with Paul Simon in 2016.

Discover a new, completely original sax player who is not afraid to step off the smoothly beaten path. Check out Dean Mongerio's debut CD Inter/Change. He has backed up Chieli Minucci, Craig Chaquico Marc Antoine, Will Donato, Blake Aaron and other contemporary luminaries and after relocating to London he connected with an intriguing and progressive group of musicians for his self produced debut. "In The Bag" grabbed internet and terrestrial radio attention and fans looking for more are in for a set of surprises that cover straightahead, funk, electronic, contemporary and smooth. Check out his website DeanMongerio.com.
Bob James and Nathan East are released an album of straightahead jazz piano and bass duets called The New Cool on September 18th. East and James, both extremely versatile musicians, have been collaborating as founding members of FourPlay for over 25 years as well as doing their own solo projects, sideman and session work. This opportunity came when Yamaha Entertainment Group label president Chris Gero put them in a studio, provided state of the art Yamaha gear and no restrictions on what they recorded. They recorded both originals and a few classics. There is a website for the album – www.TheNewCoolAlbum.com where fans will be able to get an insiders view of the creative process. The artists will also be updating on their social media pages and live performances are in the works
Walter Beasley has been a busy man. He just released a single called "I'm Back" from an album due this fall. He has also been busy as an educator – teaching and mentoring young musicians as well as producing a series of video lessons available on his website. Quite a gift for aspiring players who can't travel to a master class. Check out his Facebook page for updates and some videos from the studio as he records his new album.
Heritage guitarist Lee Ritenour is spinning new takes on songs from some of his early recordings on A Twist of Rit, on Concord Records. Three of the 12 songs are new originals, the rest go back as far as t his 1976 debut, First Course and mostly cover the first 10 years of his recording career. He said "I wanted to take material that could have a fresh look today, that we could 'twist' or 'flip'." This is the first Ritenour album of all original songs and he is joined by some of the biggest names in contemporary jazz: Patrice Rushen, Dave Grusin, David T. Walker, Dave Weckl, Ernie Watts and more. You can preview several tracks on Ritenour's Website and pre-order on most online music retailers.
Another heritage artist, Larry Carlton, has a live recording with David T. Walker from a performance at Billboard Live in Tokyo. This one also has reinventions of some of Carlton's best, if not most exposed, catalog material, some solid guitar jams and the kind of smokin' rhythm section you would expect when artists like this get together to play.
Available Now:
Summer and early Fall bring a lot of new releases to the CJazz world. Then it slows down until the beginning of the new year. Time to catch up and enjoy:
Andy Snitzer – American Beauty
Mindi Abair and the BoneShakers – Live In Seattle
Keiko Matsui – Live in Tokyo (CD/DVD)
Dean Mongerio – Inter/Change
Eric Marienthal and Chuck Loeb – Bridges
Maysa – Back 2 Love
Jeff Lorber Fusion – Step It Up
Bob James & Nathan East – The New Cool
Tracy Carter – Dimensions
Terri Lyne Carrington The Mosaic Project:Love and Soul
Ken Navarro – Unbreakable Heart
Nils – Alley Cat
Lee Ritenour – A Twist of Rit
Najee – You, Me, and Forever
David Benoit and John Monheit – 2 in Love
Randy Scott – Serenity
Jessy J – My One And Only
Boney James – Futuresoul
Dotsero – Telltale
Maysa – Back To Love
Vincent Ingala – Coast To Coast
Nelson Rangell – Red
Nelson Rangell – Blue
Lin Rountree – Soulfunky
Bob Baldwin – Mellowonder