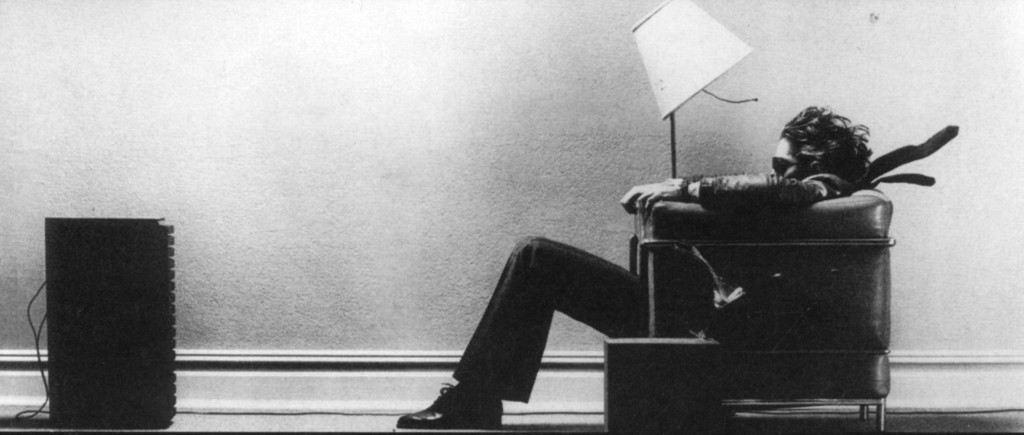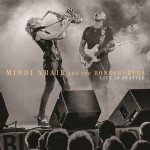 That's the iconic Maxell ad that didn't need words to show exactly how that perfect album can hit you. When was the last time you felt like that? Put an album in and it literally blew you away. Are you ready for a bone shakin' glass breakin' party at your place. Mindi Abair and The Boneshakers deliver all that and more.
Who are The Boneshakers? They are a killin blues band that released two albums and tears it up at festivals and clubs when the members aren't touring with other bands. Randy Jacobs is the one you know. You've seen him on stun guitar with Summer Horns, Boney James, Warren Hill, Rick Braun and, well, everybody. He and vocalist Sweet Pea Atkinson hit it off while they were working with Was Not Was back in the 80's. They went on their separate ways touring and recording with an eclectic dream list of artists until Jacobs decided to put together a blues rock band and Atkinson called and said he wanted to be a part of it. They parted one more time to pursue other projects then as serendipity would have it, Atkinson was available when the band's other vocalist departed. Fast Forward to Newport Jazz Festival a year or so ago. The Boneshakers are on the bill. So is Mindi. It's only natural for her to step onstage and jam with the band. She has just released the groundbreaking rock'n'blues Wild Heart. More serendipity. "Electricity" as she says in the press release, "Everybody played with complete abandon." They already shared band members, the chemistry and energy could not be denied. They had to do this thing together. Studio walls couldn't hold it. It had to be live.
Mindi Abair and The Boneshakers Live in Seattle is all about complete abandon. And turning it up. And risking speeding tickets if you play it in your car. The energy literally jumps outta the speakers from the opening guitar lick of the Jacobs penned, Hendrix influenced intro that segues into the perfect opener: a powerful no-holds-barred version of "Wild Heart" that has Mindi and Jacobs in full shred mode. "Haute Sauce" is a retro jazz funk breakdown reminiscent of Eddie Harris' classic "Cold Duck" driven by Third Richardson's backbeat and some tasty piano riffing from Rodney Lee. In front of this Mindi just goes off – wailing and squaking off the chain but with the control of a blues soul veteran.  Lee has a bright moments throughout and his solo on Abair's collaboration with B3 hero Booker T. Jones "Make It Happen" does the man who singlehandedly defined the B3 in the blues rock realm. "Flirt" had an airplay incarnation as a high octane funk vamp with the reins pulled in and held tight. She cut it loose in live performances and this band amped it up even more, turning it into the song it  was meant to be – a piece of blues funk heaven reimagined by a rhythmic shift in the bass line, Jacobs in hard rock mode, Abair's soulful strut and the band's showcase solos. And, if you think it takes a big belting voice to sing the blues her vocals on "Gone" and "I Can't Lose" are gonna bust that assumption. She sings with conviction and a big wallop of attitude as she's in get the message mode whether it's shouting to the world on "Can't Lose" or giving the big bye bye to a disappointing romantic partner on "Gone." And the blues? It's all over the album in the gritty soloing and the unbridled power and at it's most pure when Sweet Pea Atkinson steps up front for "Ball and Chain" and the Boneshakers' original "Cold Sweat." Backing this bluesman takes the whole band up another blastin' out bluesed out notch. We love you guys so much..she says at the end of a big bang wrapup. You can feel that love for the music, the audience, and each other just blasting from your speakers.
This is what the smooth police missed when they tried to smother us into relaxation oblivion: the timeless and universal appeal of blues rock music and – this is big – the fact that we boomers never intended to settle into our parents' easy listening "grownup music." When we blared Hendrix in our bedrooms and cranked up Clapton riffing on John Lee Hooker and Muddy Waters in our dorm rooms they told us we would outgrow it. We didn't and it's about time someone had enough of a wild, brave heart to gather a group of world class musicians who live this stuff too and hit us one time, two times, 14 times with this year's version of the music we love.