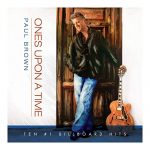 Paul Brown's Ones Upon A Time is to my ears his best in years. This is a reimagining of some of his biggest hits as a go to producer during the peak years of the smooth jazz era. He puts his guitar upfront on songs he produced for  Kirk Whalum, Rick Braun, Boney James, Bob James, Larry Carlton, George Benson and others, giving them a killer 21st century spin. He gets session support from both established names and rising stars including Jeff Ryan, Gregg Karukas, DW3, Darren Rahn, Euge Groove, Richard Elliot and Greg Vail (been a long time since we heard from him!) The originals still sound timelessly solid and these new versions bring a different perspective that makes you want to playlist every song next to the original and just enjoy. Me, I could listen to Braun's and Brown's versions of "Notorious" together on repeat for hours.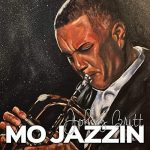 The groovin' title track of Johnny Britt's Mo Jazzin has been getting a lot of play over the last month. The album dropped last Friday. The mood is chilled and romantic with a lot of vocals and several songs that have both a vocal and instrumental version At 14 tracks it's a solid listen whether you want vocal, instrumental or a mix. My faves are the title track and "Good Feelin"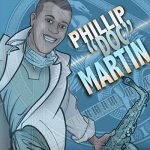 Phillip "Doc" Martin has a gorgeous sax tone and delivers some ear grabbing melodies for his new self titled release, the follow up to 2019's excellent Colors. Technically this one is 8 songs and an interlude. Seven of them are instrumentals, from the Urban Jazz flavored "Won't Let Go" which reminds me of Boney's mellow tracks from the 90s to the joyous "Flowin' With It."  From the bouncy uptempo opener "Ridin' High" the the swingy downtempo "Paradise" this is a diverse collection from an artist who knows how to write or find some absolutely catchy songs. Martin gets that it is important to get your music to your listeners as soon as possible. It's too easy to be forgotten with so much media and so little attention span these days. He released this one digitally so you could get it and hear it as close to the time it was created as possible.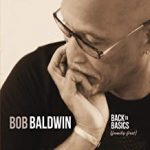 Bob Baldwin's new single "Back to Basics (Family First)" is an atmospheric piecs with a jazzy groove that reminds me a little of early Fourplay's slow jams. There are three versions of the captivating melody  – a radio edit of the instrumetal version, a shortened version with background vocals, and the full 6 minute plus version featuring a solid horn section in the middle. His 2020 release, Henna, kinda flew under the radar but was a welcome return to form after the series of cover and tribute albums and remixes of older work he has recently released.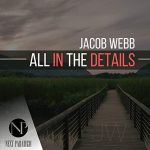 Bassist Jacob Webb's All in the Details dodges the too much bottom  trap that can shift the tracks toward more bump than song. He can do the speed funk thing and the how low can you go thing but on this set it's about tonality, songwriting, and fronting a strong ensemble. He has some gifted artists joining the party and the fabulous thing is they are rising stars and next-gen artists. Saxophonist Stantawn  Kendrick's debut was straightahead/traditional. Here he busts out a tasty groove solo on "Details." Judah Sealy, Jazmin Ghent, Vandell Andrew, Sounds of A&R, and Phillip "Doc" Martin also came to play – Martin on the heart touching/heartbreaking "Another Soul Lost – George Floyd."  "Justice (Part 1)" and "Peace (Part 2) are brief interludes to bookmark the consciousness of the project and the last track "World Justice And Peace" steps into adventurous territory with African rhythms, and invigorating beat and transcendent vocalese. This track captures the spirit of pre-smooth contemporary jazz beautifully and reminds me of some mid-period Metheny although I have no idea whether that was an intentional influence.