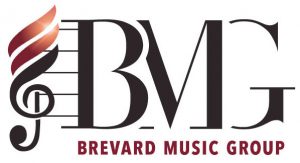 The Stream is supported by Brevard Music Group – a is a promotion, marketing and production organization based in Brevard County, Florida under the direction of owner, Roland Guilarte. This is a company that is by locals, has created a regional community of music lovers, and expanded into events that are excellent for destination music travel. Whether you are driving a few miles or flying across the country you will notice the difference the minute you walk in. There is a welcoming environment where you will be treated like a friend, not just a ticketholder. And (this is big) you will become part of this community of music lovers. Many have been attending shows since the beginning in 1992 and formed long term friendships that make going to a concert a reunion too. BMG offers special hotel rates for out of town travelers to most events. Note that due to CoVid protocols there may be limited availability for these shows. There is more information at the Brevard Music Group and Jazz Series websites as well as the social media pages. Also contact info is on most of the linked pages here. You will be able to talk to an actual human being too! Join the eMail list.to get news and updates. Or click on each event for ticket information.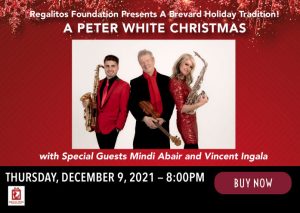 Celebrate the season with Peter White, Mindi Abair, Vincent Ingala and a stellar cast of backup musicians. A Holiday tradition for over 15 years White and his musician friends always bring a lot of personality and fun into this joyous mix of popular seasonal songs and tradtional carols. And they spice it up with some of their smooth jazz hits. —————————————————————————–
——————————-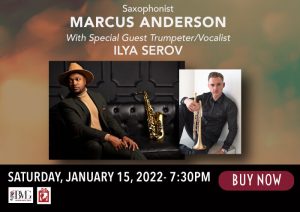 Marcus Anderson is one of the most exciting and charismatic musicians on the contemporary jazz scene. He was in Prince's band. That says it all. Ilya Serov came to LA from Russia and started honing his craft, getting noticed by luminaries like Dave Koz who collabored on one of his tracks. This is your chance to see one of the most fun, entertaining, powerful performers out there and discover one of our rising stars. —————————————————————————–
——————————-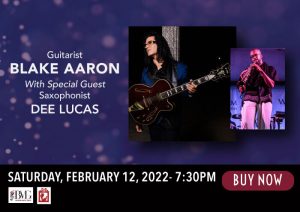 Florida fans have known Blake Aaron for years. In the late 90s he hit the state often as part of Steve Reid's Bamboo Forest. His solo career was launched with the brilliant and underrated "With Every Touch" album. Twenty years of hits followed and he is now one of the most popular and original guitarists in the genre. Atlanta saxophonist Dee Lucas has recorded nine albums. His latest is "The Time is Now" with the hit "Full Tilt" featuring Blake Aaron on guitar. —————————————————————————–
——————————-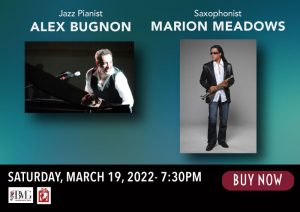 Alex Bugnon and Marion Meadows have been two of the most influential and consistently successful contemporary jazz musicians since the early days of the genre. Together they have more than 60 years of experience recording and performing, even more if you count the clubs and sideman gigs they did before their first record deals. This kind of staying power requires artistry,innovation, persistence and passion. Bougnon's recent work has expanded into contemporary, fusion and straightahead. Meadows has delivered soulful smooth jazz and an energized stage presence. This will be an amazing chance to see two pioneers who continue to grow artistically and leave it all on the stage when they play live.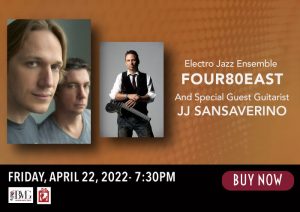 Four80East is a Toronto-based electro-jazz duo
that's all about the groove. Drawing from their
diverse musical influences, they have created a signature sound thatcombines electronic production with live instrumentation. New York based guitarist JJ Sansaverino's guitar skills and "take no prisoners" performance attitudeshine through whether he is in a club, onstage at a festival or streaming live from his home studio. Together these musicians create a cutting edge mix of ultra contemporary influences that will make you want to move.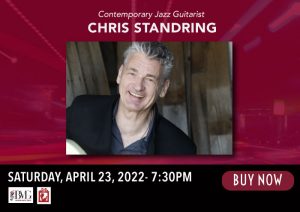 Guitarist, composer, and arranger Chris Standring is one of the most prolific and successful artists on the contemporary urban jazz scene. With 13 Billboard Top 10 singles and 6 that reached number one he has been a consistent presence on the scene since the release of his first album in 1998 His highly original mix of CJazz, groove, chill and funk has made his music instantly identifiable. On his latest release "Wonderful World" he has expanded his horizons with orchestrated arrangements of songs he loves from the Great American Songbook. In concert he brings energy, funk, and feels, check out this video from a recent performance.